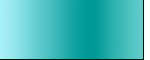 SASSCO


BUY MY STUFF

Smith Air Sample Supply Co.


SASSCO Tedlar bags are the bag of choice by most professionals for collecting a wide variety of gaseous compounds. Tedlar bags are used for many EPA methods such as methods 3,18 and 40. Tedlar is inert to most gases, resists gas permeation and can be reused after proper cleaning. SASSCO is a supplier of 2 mil. clear Tedlar, black Tedlar and Teflon gas sampling bags. Standard sizes or custom design available with various fittings. Our standard fitting is a polypropylene 2-in-1 valve with septa. SASSCO also offers polypropylene Jaco fitting, nickel plated brass Halkey-Roberts twist on/off valve, Delrin 500 Luerlock valve, and Teflon nut to accommodate Swagloc fittings and the Jaco valve.




SASSCO offers quick reliable service with competitive prices and discounts. Visa and Mastercard accepted. No minimum order required. Will drop ship to your clients if so desired. Our goal is to please our customers.


---

Sassco, a woman-owned small business, was originated in October 1995 in Raleigh, North Carolina. We have over 30 years experience in the environmental testing supplies field. Eight of those years was in the construciton of glassware. Ten years in the construction of other products used such as umbilicals, probe liners, tedlar & teflon bags, Tenax cartridges, etc. The last 10 years have been the construction of the bags only. We are dedicated to supplying our customers with the best, most economical sampling bags with teh quickest turn-around time. We also encourage you to ask about any special orders or designs you may need.